Backed by nearly two decades of experience in executive sales and digital marketing, Fadi Yanni has held numerous leadership roles throughout his career.  Previously, Yanni stood as the Vice President of Sales & Marketing at NetEmbark LLC.  Through this role, he worked closely with C-level decision-makers and the company's CEO.  He also built a sales infrastructure of agency clients, constructed media plans and built vertical penetration strategies for the AI technology venture.  Known for cultivating new business and maintaining solid rapport with fellow business leaders, the role was a natural fit for Yanni.
Previously, Fadi Yanni has represented Gannett as the Director of Business Development.  Part of USA Today's LOCALIQ division, Gannett is a modern media company with roots in the United States and United Kingdom.  Gannett is the powerful force behind news outlets like USA Today and Newsquest Media Group.
Education & Training
Fadi Yanni rooted the foundation of his career at Westchester Business Institute.  This pursuit earned him an Associate's degree in Business Management and Digital Marketing.  Keeping pace with the evolving world of digital marketing, Yanni regularly attends certification seminars online.  Currently, he is certified in Google AdWords and Google Analytics Individual Qualification (GAIQ).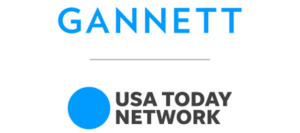 Areas of Specialization
Over the course of more than two decades, Fadi Yanni has fine-tuned his command as a digital marketer and sales executive.  His specialties in these intersecting industries include:
Sales Team Management
New Business Development
Disruptive Marketing Strategy
Lead Generation
Ad-Media Vertical Strategy
SEO & SEM Branding
Mobile Advertising
CRM/Attribution Systems
Furthering his reach as a communicator and leader, Fadi Yanni is trilingual.  He maintains both spoken and written fluency in English, French and Arabic.  His outstanding language skills and proficiency enable him to establish productive connections with business leaders around the globe.